Quick Chat
Junior Lumpk:

Increase ranks and visibility with PBN Marketing

Jana Chiaram:

Jana Chiaramonte ! Business Development Manager

Dianna Teasd:

hi there

Kristopher B:

I've recently tried this product but quickly decide to write this review because I know this is exactly what you are looking for your ghostsnhaunts.com

Elisha White:

Build unlimited number of Backlinks and increase Traffic to your websites which will lead to a higher number of customers and much more sales for you.
View archive
Saturday, 19 March 2011 00:24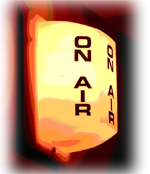 Just a reminder to all our friends who may have seen and be interested in the Live Investigations aspect of Ghosts & Haunts site. Many of you have participated in the live investigations from the viewer point of view. But those of you who are members of paranormal agencies or researchers also please remember that the service is available for you as well.

Tuesday, 29 April 2014 16:22
This Cinco de Mayo marks a renewal celebration within Ghosts & Haunts community. Generally the 5th of May marks a celebration of life and of harvest. Some cultures refer to it as "May day" (which is really May 1st), while others refer to it as simply "Cinco De Mayo" which is litterally translated the 5th of May. All in all its a day related to harvest, and the joy of the plentiful. While in Mexico its a celebration of Victory in the battle against the French at Puebla, May 5th 1862. For us, its a celebration of renewal and rebirth for Ghosts & Haunts as we go into our 4th year of existence. Please celebrate with us and keep looking for new stories as we move forward.

Sunday, 11 March 2012 10:33

As we move into our second year of existance I note what a rich community this has become. But there is so much more out there. Sites such as this one exist on memberships, its the basis for banner ad value, and also the fuel which allows us to get our members access to things which previously we thought impossible.

Bycause of this we would like to ask you to contribute to the site. Not in terms of money, but in terms of your time. We know that many of you read the forums daily but never register or participate. Please join in, your voice is valiable so make it heard.

Register

and become an active member today.

Friday, 25 May 2012 17:54
To our Amazing twitter followers,

or as we lovingly like to call them our "ParaTweepers". If you wish to contact us, please come to the Ghosts & Haunts site and send us a private message, or a support ticket, or E-Mail to This e-mail address is being protected from spambots. You need JavaScript enabled to view it . The direct message service on twitter is very much bombarded with "People are saying ... about you - click here" or "Hahaha, look at this funny picture of you I found ...". These are all phishing attemps trying to get eveyone's passwords on twitter. We get about 50-100 of those per day so it gets very difficult to wade through those to get to the real messages. So please bear with us, and send us E-Mails if you wish to contact us. And please take note, if you get those kind of direct messages on twitter from anyone, do not click the links and above all DO NOT LOG INTO any site that you do not know for a fact to be twitter with your username or password. Thanks for the understanding. And a firm hearty wave to our ParaTweeps!

| | | | |
| --- | --- | --- | --- |
| Our Directory is now MOBILE! | | | |

Monday, 21 March 2011 14:54
After long last our Ghosts & Haunts paranormal location directory is now available via the "Layar" browser. We've been working closely with the Layar team to generate a mobile application which will allow you to find the haunted locations in our directory near you. The "Layar" application is available for free for most major smart phones. To download the Ghosts & Haunts layer and the application simply go to the Layar website by clicking HERE. Also make sure to start adding all the Haunted locations near you to this site for all to enjoy.
<<

Start

<

Prev

1

2 Next > End >>


Page 1 of 2
Who's Online
Currently 15 guests online